About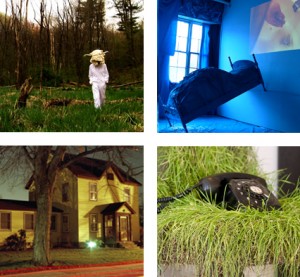 Project Elements Easthampton is a four-part site specific project that takes the elements—Earth, Water, Air, and Fire—and studies their relationship to the the city of Easthampton through immersive multimedia events. The work has so far encompassed an wide array of non-linear storytelling and has deep roots in history, narrative, and place.
Earth began the project in 2009 followed by Water in 2010. Air will be presented in the fall of 2011. And more on Fire soon.
Project Elements Easthampton is created by Burns Maxey who is an inter-media artist based in Easthampton, MA, and has exhibited in Boston, San Francisco, New York, and throughout the New England area. Her work combines new and old technologies and media specializing in the study of place. In 2010, she became a Mobius Artist Group member in Boston where she performs and exhibits regularly. She holds a BFA from the Rhode Island School of Design.